Roll Off Dumpsters
for Big or Small Projects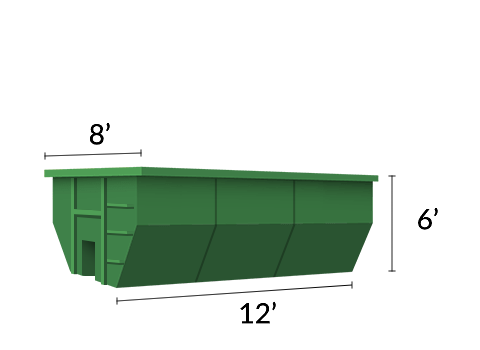 15 Yards
The 15-Yard dumpster is the right size for basement clean-outs, kitchen and bathroom remodels, and deck tear-outs. A 15 Yard dumpster, similarly to the 10-yard dumpster, is perfect for smaller spaces. It can hold 15 cubic yards of material which is typically about 1.5 tons.
---
Book Now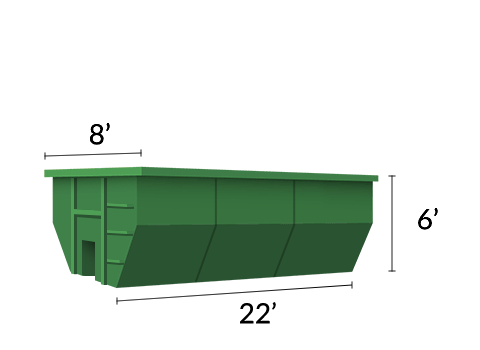 30 Yards
Whether at your home or a job site, the 30-yard dumpster is great for construction sites, commercial use, and other large scale projects. A 30-yard dumpster can hold 30 cubic yards of material which is about 9 pickup truck loads. This size dumpster typically holds approximately 4 tons of material.
---
Book Now
Dumpster Rentals Done Right
At Roll Off Solutions, you can count on us to deliver the right roll-off dumpster for any kind of job. Whether you're a homeowner, business owner, or commercial customer, we'll set you up with the right waste management system to help make your project go smoothly. Our team has years of experience in the industry and we've figured out how to streamline the dumpster rental process so that you can get what you need without the stress, hassle, and headache of traditional rentals. We're proud to do things differently, from our dedication to superior customer service to our easy online ordering system that allows you to book your dumpster anytime you want - you can count on Roll Off Solutions!

Whether you have excess junk lying around that you're not sure what to do with or you're about to embark on a remodeling or renovation project, you need quality dumpster rentals that help make the task of taking out the trash a breeze! At Roll Off Solutions, we bring you the right dumpster for the job, every time. No more hauling multiple loads back and forth to the dump and no more excuses for that over-cluttered garage or basement - we make the process of getting the bins you need so simple and easy.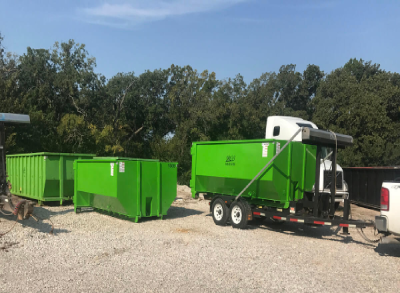 Why Choose Us for Your Roll Off Dumpster Rentals?
The decision of where to rent your roll-off dumpster from is not one that shouldn't be taken lightly, it's an integral part of your project, after all. You need to work with a company that you can trust to deliver your roll-off dumpster rentals on time and will care and respect for your property, and that's exactly what you'll get when you choose Roll Off Solutions. We care for our customers, delivering to them the highest-quality, most durable dumpsters and doing it with the utmost respect and attention to detail - not many other dumpster rental companies can say that!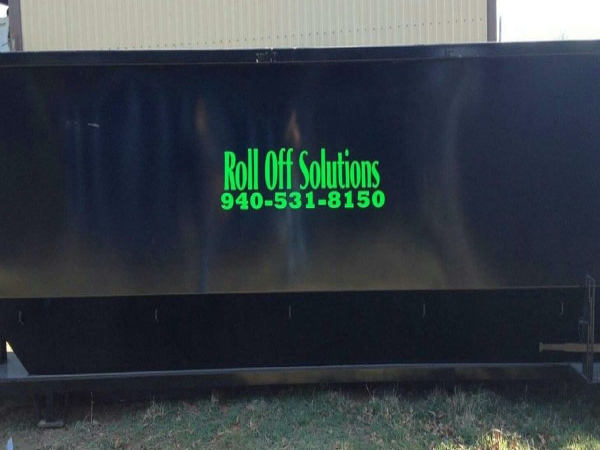 We're a team of dedicated waste management professionals who have been serving our community for years. We work closely with local waste management authorities to ensure that your junk is handled and disposed of properly, preserving the future beauty of our neighborhoods. Whether you're filling your bin with appliances and carpeting or dirt and rocks, you can rest assured that our equipment will stand up to the job and that it will be taken care of properly. And the best part is that we make it so simple to rent your dumpster that you can do so whenever you wish to use our convenient online ordering system! All you need to do is choose your waste management dumpster rental size, add it to your cart, give us a few details, and hit checkout. We'll take care of the rest.
Get Your Dumpster Rentals Today
Our premium dumpsters are the tool you need to get your project started on the right foot. We have the right size for any job on your agenda. All our dumpsters are easy to load and durable, giving you peace of mind that you can load up your junk quickly and easily. Ready to secure yours? Use our online ordering system to get started today. Have questions? Don't hesitate to reach out to our friendly team anytime!
Our Service Area
Proud to Server The Following Areas
Bellevue
Windthorst
Runaway Bay
Bridgeport
Chico
Sunset
Alvord
New Fairview
Era
Boyd
Saint Jo
Forestburg
Any Many More!
If your project site is beyond that radius, just let us know! We frequently deliver units even farther out, and special accommodations can usually be made to suit your project - and your wallet.
NOTE: Extra fees may vary depending on how far you
are outside our service area.
Call us today!
If you're ready to experience dumpster rentals done right, then we're here when you need us. Order your dumpster online and we'll be in touch to confirm the details. You can count on Roll Off Solutions to deliver your dumpster rental on time and ready to work for you.

Get started now! And be sure to reach out with any questions or concerns at 940-531-8150 - we're here to help make the process simple, easy, and stress-free.